KILLERS- BLURAY 31398126744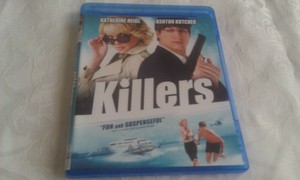 ---
KILLERS- BLURAY
OVERVIEW
UP FOR SALE IS A MOVIE- KILLERS- BLURAY
SPECIFICATION
DESCRIPTION
KILLERS- BLURAY
LISTING NUMBER
10995
WORKING CONDITION
PRE-OWNED
UPC CODE
031398126744
PHYSICAL CONDITION
LIKE NEW
PAYMENT
We accept payment through Paypal .
TERMS AND CONDITION
WARRANTY
N/A
RETURN POLICY
N/A
EXCHANGE POLICY
N/A
SHIPPING CHARGES POLICY
NO REFUND OF THE SHIPPING CHARGES.
RESTOCKING FEE
N/A
Buyer pays for shipping of any returned items.
ALL SALES ARE FINAL
All shipping charges and taxes are the responsibility of the winning bidder. No refunds will be made for wrong purchase or by mistake.
By buying, bidding and winning this item you are agreeing to the terms and condition mentioned above.
SHIPPING INFO
We ship via UPS, FedEx,USPS or any other shipping service.
When using PayPal, we will only ship to your confirmed address.
All orders are shipped within 1 business day.